There are at least 7 reasons why not buy used tires:
A seller may be lying to you.
It may be difficult to inspect the tire.
There may be internal damages.
There's no warranty.
You can spend more money eventually.
The rubber can be old and deteriorating.
Statistics are not on the used tires side.
1st Reason Why Not Buy Used Tires: Misinformation Is Difficult to Detect
Many sellers lie about their tires condition, especially if they are selling online. The Rubber Manufacturers Association (RMA) has demonstrated the danger of using old tires again a couple of years ago. They purchased some of the tires and were not surprised that each second-hand tire had certain minor or even major issues. Tires had excessive wear, cracks from dryness, improper repair, etc. That's why they encourage all states to implement used tire legislation. The idea was to set fines for those selling low-quality tires and to inform drivers on why they should not buy used tires.
2nd Reason Why Not Buy Used Tires: The Inspection Difficulties
You may fail to notice some issues, especially the fact that the consignment might have been already recalled. Certain minor damages can also be missed, and some of them can cause serious accidents.
Tire safety bills by the RMA and the Tire Industry Association (TIA) implemented in several states now suggest you to avoid buying used tires that have:
Less than 2/32'' tread left.
Signs of tread, ply, or cord separation, bumps, chunks, or other kinds of damage.
Exposed cords or any other inner parts due to a damage.
Repairs in sidewalls, beads, or tread shoulders.
Punctures that were not repaired in a proper way.
No clearly visible Department of Transportation (DOT) code.
Being recalled by the manufacturer.
Punctures wider than ¼''.
3rd Reason Why Not Buy Used Tires: Internal Damages May Be Missed
If you shop for a pre-owned tire online, there's no way to inspect the inner side of a tire. In fact, looking for certain inner damages is impossible even if you buy from a retailer or from another person on site. The seller may not know about those damages either, which makes the situation even worse.
Internal damages usually occur from:
Small bits of glass getting deep into the rubber.
Numerous impacts that weaken cords and belts and causes tread separation.
Invisible pinholes that let water into the tire.
Impacts that causes bulges outside (there can be a cut ).

source: yokohamatire.ph
4th Reason Why Not Buy Used Tires: No Tire Registration, No Regulations, No Warranty
When you purchase a used tire from a dealer, its registration doesn't change. So, if the manufacturer decides to recall the consignment our tire is a part of, you will not be notified. Also, there will be no warranty on your tire(s) because of the same reason. This makes the system of recalling tires inoperable in many ways. Sean Kane, the Safety Research & Strategies Inc. founder and president , proves the system isn't as efficient as it used to be.
Moreover, there are no countrywide regulations on used tires industry. Several states use the aforementioned bills, but they don't cover all the aspects. It means there are no guarantees from the law, however, maximum treadwear and age regulations work for this field.
5th Reason Why Not Buy Used Tires: You Can End Up with Overpayment
If you buy a tire even with half a tread life left, you will spend more money on mounting and balancing to get the same amount of mileage you would get with a new set.
For example, you buy a set of tires with half their tread life left, say, 25,000 miles, for $50. To get the mileage you would have with a new set (50,000 miles), you will eventually have to pay twice as much for mounting and balancing. So the whole price will be about $480-560. But if you mount a set of new tires for $100 each, you will pay $440-480 to get the wheels running.
6th Reason Why Not Buy Used Tires: The Rubber May Be Already Old
The rubber is subject of aging. A tire can work from 5 to 10 years, depending on the maintenance, exposure to UV, ozone, salt, dust, etc. After the 5th year, annual inspections have to be done to check the condition of the rubber, as the compounds start to dry and deteriorate.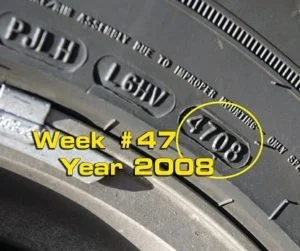 You can determine the age of a tire by reading the four-digit DOT date code on a tire sidewall. Two first numbers mean the week of the manufacture, and the second – the year, so 2815 will mean the 28th week of 2015.
However, this may not be enough if you buy a used tire, as you may not know everything about its condition and prior maintenance. Lack of cleaning procedures or excess exposure to sunlight can make the rubber break down much faster.
7th Reason Why Not Buy Used Tires: Negative Statistics of Using Pre-Owned Tires
A damaged, improperly repaired, or old tire can cause a wide range of incidents that can not only total your vehicle, but injure you, your passengers, and pedestrians around. In the US, 11,000 car accidents happen due to old tire failures annually, causing numbers of deaths. Nevertheless, there are 30 million used tires put on market and sold every year, and a great number of those isn't fit for purpose. In the UK, every fifth driver mounted second-hand tires at least once, and ¼ of them wouldn't ever do this again.
To Buy or Not to Buy
Most manufacturers suggest you should not buy used tires because of the known safety issues. Even minor damages can cause serious problems, including tread separation and sidewall blowout. Used tires aren't suitable for those who can afford spending a bigger amount at once to purchase a new set or those who put safety as their first priority. Of course, there are reasons why choosing used tires is good, but it requires you being able to inspect a tire properly by yourself or 100% trust to a seller. Buying used tires from reliable companies decreases the possibility of getting a low-quality tire greatly, as the products are usually chosen and inspected by professionals.
Our Local Tire Shops in Chicago
Street: 3613 N Harlem Ave City: Chicago State: Illinois Zip code: 60634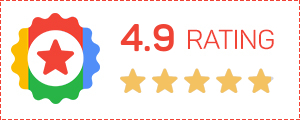 773-796-3565
Monday – Friday: 8 AM – 7 PM Saturday: 8 AM – 5 PM Sunday: 9 AM – 3 PM
Street: 2720 W Grand Ave City: Chicago State: Illinois Zip code: 60612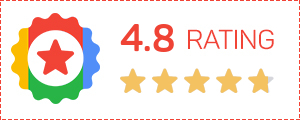 312-212-0546
Monday – Friday: 8 AM – 7 PM Saturday: 8 AM – 5 PM Sunday: 9 AM – 3 PM